2014 MLL All-Star Game Fan Zone
CLICK HERE TO DOWNLOAD MAP for Larger View
---
MLL All-Star Game APPAREL Tents:
Stop at the MLL Tents in the ASG Fan Zone and get geared up for the night! Items available for purchase include: Official Adrenaline ASG Shooter Shirts (just like Team MLL players wear in the game), OT Sports Official ASG Socks (just like Team MLL players wear in the game), Adrenaline ASG snapback hats, ASG graphic tees, ASG hats, plus more Adrenaline shorts and tees.
Items will also be available at the Boston Cannons Fan Merchandise Tent located inside the turnstile concourse, along with a wide variety of Cannons specific merchandise.
ASG Merchandise will be sold in the Fan Zone prior to the turnstiles opening, inside the concourse at the Cannons tents, and post-game at both the Cannons tents AND the MLL Tents near "autograph alley".
---
Warrior Rabil Challenge: ARE YOU FAST ENOUGH?
Major League Lacrosse is offering fans a once-in-a-lifetime chance to competing against the world's best lacrosse players as part of the 2014 MLL All-Star Game Halftime Skills Competition. One lucky fan will be invited to take the field with the pros at halftime and participate in the Fastest Shot Competition, one of the most exciting events of the night!
See if you have what it takes to compete with the pros! Visit the Warrior Lacrosse exhibit in the ASG Fan Zone between 5:00 and 7:00 pm. There, you can unleash your best shot at the Warrior Rabil Challenge, a mobile unit which travels around the country and clocks fastest shots from fans of all ages. The fan that lights up the radar with quickest shot during the 5-7pm window will be invited to take the field with the All-Stars at halftime and compete in the official 2014 Fastest Shot Competition!
Click HEREfor official rules.
---
Warrior Lacrosse is the leading lacrosse brand for equipment, footwear and apparel. Founded in 1992 by Dave Morrow in his dorm room at Princeton, Warrior has grown to be the dominant brand in the industry. Warrior has been an Anchor Sponsor of MLL since Jake Steinfeld met Morrow in 1999.Warrior's mobile marketing trailers appear at 200+ lacrosse events every spring and summer including the MLL All-Star Game and MLL's Championship Final.
---
Visit the Cascade display to see the latest innovations in the world's best lacrosse helmets! Over the past 20 years, Cascade has established itself as the leader in the lacrosse helmet and eye mask category and continues to set the bar for safety and innovation for the industry. Cascade has been the Official Helmet of MLL since the league's Summer Showcase tour in 2000.
---
Adrenaline will be on site with the marketing team! Stop by their giant booth for a game of corn hole or take a pic in their PHOTO KIOSK! Check out what's new and fresh from Adrenaline! Adrenaline is a proud 2014 sponsor, supplier and licensee of Major League Lacrosse.
---
Styling Strings will be on site with many options, including the MLL branded line of custom dyed lacrosse heads for sale!
Styling Strings a prominent name in the industry for manufacturing custom lacrosse pockets, dyes, stringing kits, mini sticks, apparel, and media services. We have maintained our mom-n-pop shop feel and service while growing to eight employees. Our website tops 150,000 unique visitors a year or more. Our YouTube page has over 9,500 subscribers and is a top ten in the industry as a whole. Our Instagram page has also topped 10,000. We continue to service the University of Virginia, Steele Stanwick, Max Seibald, and many more professional, college, high school, and youth players. We are committed to our customers, including players and parents. Stylin Strings is a proud 2014 licensee and sponsor of Major League Lacrosse.
---
String King will be on site to provide mesh options for sale! Visit their booth in the ASG Fan Zone! String King Lacrosse is a proud 2014 official mesh supplier and sponsor of Major League Lacrosse.
---
Shades On, Problems Gone! Visit the Tomahawk Shades booth to pick up your new lethal look! Sunglasses for sale on site in the Fan Zone! Tomahawk Shades is a proud 2014 licensee and sponsor of Major League Lacrosse.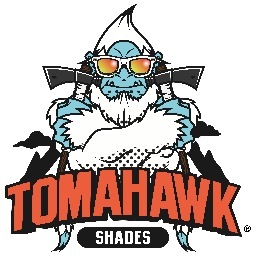 ---
Stop by the Lacrosse.com booth in the ASG Fan Zone for games and giveaways! Lacrosse.com is a proud 2014 licensee of Major League Lacrosse.
---
Stop by the Trilogy in the ASG Fan Zone for fun giveaways! Founded in 2005, Trilogy Lacrosse is a national company with an established reputation as The Leader in Lacrosse Education. The organization's national scope allows it to shape the next generation of lacrosse players on a scale necessary to make a positive and significant impact on the future of the game. Everyone in the company is united by a passion for the game, teaching and excellence. Trilogy Lacrosse has provided lacrosse education to over 15,000 boys in 30 states through lacrosse clinics, day camps, overnight and aces camps, club teams and tournaments. Their elite directors and staff are carefully chosen because they are accomplished lacrosse players, excellent coaches, and positive role models who are united by their vision for excellence, their love for the game, and teaching you. Trilogy Lacrosse is a proud 2014 sponsor of Major League Lacrosse.
---
SPORTS195 is The Global Social Network for Sports, and is one of the largest and most exciting developments in the global digital sports arena, covering all sports, in all countries, at all levels. SPORTS195 is built on three pillars – fans, athletes and organizations – with a mission to empower and unite the world through sports. Sport 195 is a proud 2014 sponsor of Major League Lacrosse.
---
Get your FREE SAMPLE OF 5HR ENERGY in the ASG Fan Zone (18+ only for samples)! 5HR Energy is a liquid energy shot that can help you feel sharp and alert for hours. It contains a blend of B-vitamins, amino acids and nutrients. There is zero sugar, zero herbal stimulants and four calories. 5HR Energy is a proud 2014 sponsor of the Boston Cannons, Chesapeake Bayhawks, Charlotte Hounds, Denver Outlaws, Florida Launch, New York Lizards, Ohio Machine and Rochester Rattlers.
---
Visit the New England Ford Dealers in the ASG Fan Zone and check out some of the hottest new vehicles on display! New England Ford is a proud 2014 sponsor of the Boston Cannons.
---
Come see if you can beat the best time on the "giant" Gentle Giant Challenge in the Fan Zone! Gentle Giant is an award winning moving company built on more than 30 years of experience, offering the best quality local and national moving, storage, and packing services. We pride ourselves on our people who have the professionalism and training to execute consistently great moves, guaranteed! Gentle Giant is a proud 2014 sponsor of the Boston Cannons.
---
RCN Boston:
Come by the Fan Zone and visit the Ice-Cream Truck for FREE ICE-CREAM courtesy of RCN! RCN Boston can handle both your home and business needs! For the home, bundle up your services, and save even more with RCN. RCN is dedicated to providing Boston with the very best in Digital cable, high-speed Internet and Unlimited calling, and when you bundle your services you can get them all at a great price. For business customers, RCN Business Services provides premier, cost-effective, complete solutions. RCN delivers all of these services over the same fiber-based network, passing on great value to customers while providing excellent customer care and the best technology has to offer. We've been in your neighborhood for years, providing services to your neighbors and supporting the community. If you've forgotten what it feels like to be satisfied with your entertainment provider, now is the time for you to "Come Home to RCN." RCN is a proud 2014 sponsor of the Boston Cannons.
---
Stop by the PrimeTime INFLATABLE in the ASG Fan Zone and take a shot! The PrimeTime Lacrosse staff is a hand selected group of individuals who are not only top lacrosse players and coaches, but role models. Each of our staff members are individuals who excel on the lacrosse field, and in the classroom and in the community as well. The vast majority of our coaching staff still currently play the game at a competitive level, and know what it takes to succeed in today's game. At all PrimeTime Lacrosse camps, clinics, leagues, tournaments and learn to play lax programs, you see a staff of individuals that is always engaged with the participants, holding themselves and the players to the highest level of sportsmanship and integrity on and off the lacrosse field. PrimeTime Lacrosse prides itself on a staff that takes a genuine interest in getting to know each and every player, and what they need to do to take their game to the next level. PrimeTime Lacrosse is a proud 2014 sponsor of the Boston Cannons.
---
Hungry??? Visit the Swiss Bakers booth in the ASG Fan Zone for FREE PRETZEL BITES! How did it all begin? It started with our arrival in North America, initially in Canada and then onwards to New England, where swissbäkers was established. In '98 our kids stopped eating bread. Why – we asked? Being kids of bakers', they simply missed the "crunch"! So we reintroduced them to the "crunch" by baking Swiss breads and rolls in Helene's kitchen. Helene & Thomas continued this tradition in the downtown area of Boston and then expanded their capacities and capabilities with the move to Boston's suburbs. Our credo is: No additives or artificial ingredients; All handmade; And we can tell you that each product you buy was baked that morning. Located just around the corner from Harvard Stadium on Western Ave, be sure to drop by to see all they have to offer! Swiss Bakers are a proud 2014 sponsor of the Boston Cannons.
---
Cabot Creamery:
Stop by the Cabot Creamery booth in the ASG Fan Zone for FREE CHEESE SAMPLES! Cabot Creamery is a 1,200+ farm family dairy cooperative with members in New England and upstate NY producing all natural, award-winning cheeses, including the "World's Best Cheddar", as well as a tasty variety of flavored cheddars. Come visit Cabot in the Green Mountain State and see the "cheese making tour" at our Cabot location or visit our stores in Waterbury & Quechee. While here, you can also enjoy Vermont's leading ski and summer resort destinations as well as other Vermont attractions. Cabot Creamery is a proud 2014 sponsor of the Boston Cannons.
---
Stop by the Care Well booth in the ASG Fan Zone and play a game of corn hole! Don't forget, Care Well is running a season long raffle for a BIG SCREEN TV that you can enter when visiting their booth in the ASG Fan Zone! A winner will be drawn at the last Cannons home game this summer. Plus their giving away FREE SNACK GOODY BAGS! What Is URGENT CARE? Care Well Urgent Care centers offer urgent care that you can trust with your family's health needs. Our physicians are experienced in all types of care for all ages, and are ready to help you, seven days a week. At Care Well, you won't pay costly emergency room co-pays and you'll always be seen promptly. Care Well Urgent Care is a proud 2014 sponsor of the Boston Cannons.
---
Test your strength at Marathon's booth at the ASG Fan Zone with their push-up and plank contests! Win cool prizes! Marathon's sole purpose is to provide exceptional, progressive and cost-effective fitness, wellness, athletic training, and outpatient rehabilitation through personalized care that emphasizes patient education and prevention of future injury. Marathon Physical Therapy is the proud 2014 physical therapy provider for the Boston Cannons professional players.
---
Your stop for all things sports in Boston, come on by the ESPN Boston booth in the ASG Fan Zone and take a spin at the prize wheel and see what you can win! Look for our "tweet your seat" promotion at every Cannons home game for a free upgrade to the VIP Sideline Club. ESPNBoston.com is a proud sponsor of the 2014 Boston Cannons season.
---
Visit the Boston Globe in the ASG Fan Zone and see what's happening with one of Boston's most historic publications! For over 140 years the Globe has been a icon of the Boston media landscape.
---
FAN SERVICES:
Fan Services will be located in a Boston Cannons tent next to WILL CALL (grey booth near the entrance/exit turnstiles). Please see our fan representatives for any questions you might have while attending the All-Star Game!
---